diary.vtheatre.net [ru] & filmplus.org/adiary [en]

blog.txt : ru ?


picasa.txt

This page gave birth to all my diary.ru pages. And "Century of Antohins", too. And "Book of Fool"...


anatoly.org

2008 -- anatolant.livejournal.com [R-blog] ... и "Старый Дневник" [*]

Кино (за-писки) : лубок и видео-камера.

... vtheatre.net/ru [2009 and After]

А писать я все равно буду, пока не умру.

Как говорится -- назло.

Кому?

Да всем.

Особенно тем, кто читает.
---
Russian Page * [ru]
---
TOPICS: drama + russian-american project + postmodern + time + space + past + present + future + death + woman + resurrection + family + generations +
---
"I cannot forecast to you the action of Russia. It is a riddle wrapped in a mystery inside an enigma: but perhaps there is a key. That key is Russian national interests." Winston Churchill

[ advertising space : webmaster ]

new: 2003-2006 * In Russian and very new! 2002
GeoAlaska:
new: anti-communism + Russian Diary

I will try to connect Father-Russia to Russian Dreams (plays in Russian); from both ends. Father-Russia? Treat it as Son's inner monologue in English. Themes.
Summary
Yes, I have my Russian thoughts -- and Russian feelings... In Russian. Read "Russian Dreams" (hyperdrama).
Questions
2005: No, I do not write my Russian Diary - I write a new texts for antohins.vtheatre.net (history of my Russian family, 20th century only).

Read Diary Antohins Files.
Notes
Страниц "дневник" много, а дневника нет...

The Possessed 2003

NEW: newrussian.org -- c этим "новым русским" придется повозиться. А "советский" (да и "совок") разве не "новый" русский? Так кто же они, постсоветские "новые русские"?

2004 & After


This work is licensed under a Creative Commons License.

"мастер поэтической мысли"... вот формула.

NEW: NEW -- in Russian: play * newrussian.org: "новый русский" 2009 : antohin.wordpress.com

Июнь 2, 2006. Русский Дневник на страницах "Антохины". По-русски.

Я вел дневники (записные книжки), тетради -- по-английски. И по-русски. многие пропали. Теперь я пишу прямо в эфир (электронные страницы).

Зачем мне это нужно?

Да разве я один? Теперь все (многие) опять ведут дневники (блоги). Зачем? Зачем кладбища существуют? Ведь какая нелепость -- могила. А тут еще камень, чтобы надолго, если навсегда. А еще фотографии...

В этой бессмысленности -- человеческое. Отсюда и безумие Федорова. Все христианство стоит на этом -- бессмертная душа, понимаете.

... Russsian Diary page @ film-north * Engl.

2007 -- март : зачем это пишу? "Русский Дневник" не веду, хотя пишу по-русски Книгу Дурака (так вот он мой дневник!)

...

На что надеюсь? Что если буду писать, кто-то будет читать? ...

Если бы это было две тысячи лет назад, тогда, конечно, хотя две тысячи лет назад никто по-русски дневников не вел. Для истории не писал. Даже для историков. Ничего этого не было : ни историков, ни истории, ни русского языка...

А вдруг Федоров прав и безумные компьюторы будут хранить всю эту интернетную ерунду вечно?

Это только в годы моей юности писали "на века" ("в стол"), а теперь и стараться не надо! Вот оно "слово - не воробей"!

А что если и каждый сон, каждый грех...

Человечество учится помнить давно, пришло время помнить все?

... Жива, жива идея русской общины! Всемирная община, как мечтали все русские дураки!

А ты смеялся. Ну, улыбался. Или усмехался.

... Дневники для тайн. А теперь все тайное стало явным. А вот явное -- наоборот, его никто не видит и не замечает. Ну, например, что русских никаких больше нет.

Это секрет. Даже для русских.

...

... anatolant.tumblr.com

I am sorry, papa Carl-oh!

22.9.07. Why Limonov is nostalgic for bolshevicks?

We, the Soviets, didn't know how unique we are. The Iron curtain, mind you.

Did I know that the great experinent was conducted on me, young pioneer? When the Private is no more (who needs it, Internet?), when there is no property -- who wants it in the other world beyond?

My boy, focus on what is true human!

...

I wanted to live, to exist -- and the communism offer us a chance to BE!

... Communism is too advanced of feeling.

Sorry, Marx.

Sorry man anatolant.

... Да, было время, когда русские в советской шкуре коммунистов-интернационалистов, думали о мировом господстве. Было, да прошло, кончилось. А что осталось? Медвежий угол, Московское княжество. Зачем им язык, "наши2 понимают друг друга без слов. О, великие времена русского коммунистического безумства!

...
---
Theatre w/Anatoly Old HS WWW: Haile Sellassie Family Web Russian Page : Index Film-North * in Russian * list * appendix * links * contents * biblio ** My Nonfiction (webtexts): SELF * Theology of Technology * POV * PostAmeriKa * Father-Russia * Write * Mailing List & News -- subscribe yourself!
FATHER RUSSIA
12.22.03. Thoughts before going to Russia (read online Russian texts -- where?).
Nothing wrong with the Russian Idea (Dostoevsky). If in politics, you could see nationalism. Its place should be in culture, or even better, in arts. State, society, democracy, leaders -- very painful questions for Russians, but too late to focus on it. United States and Soviet Union, European Union -- "United Soviets"... What borders? Here or in Russia. Too late. The only counter-balance for globalisation (fater of the new millennium) is cultures. Russian culture is not for Russians only. Like Chinese food.
Well, maybe ART is left for Russians? This is Russian "national" identity and mission? Dostoevsky thought that Russian Idea must be universal -- did the comminists misplace the energy into social application? Did he talk about the beauty that will save the world? What is it? Art.
Culture is local, art is universal. Russian litereature, music, art, theatre, film became universal; even during the Soviet period. The Bolshevicks will be foggoten, not Meyerhold. Communists are gone, not Eisenstein. Was the KGB right going after artists, feeling that they are the true alternative to the Marxist universal theory?
Maybe the conflict between two super-powers still exist: between American pop-culture and the code of art, which Russia should represent for all. Here, in the States, art has no future, everything is takes by popular (universal) culture; this is why so many societies (including American) see this process as deconstruction of their identity.
What is this artistic code? All super-powers of the past do have this nostalgia, look at French! But France was European empire, Russia -- not. When the old world went West to explore the new social forms, Russia was left behind to evolve into the third world. XX century made this motion in opposite directions into the Cold War... Do I have any reservations about "comministic" nature of art, which is for al and forever? No! Mozart and Shakespeare are true communists!
Enbough written about the Greek and the Roman ways (culture and civilization); the Soviets tried the Roman way (leave it to America). The Greek Idea is the intellectual diaspora, in time, not in space. In global environment where is this place?
All (West and the Russians) noticed that Russia lacks civil culture (and even a society)! Well, maybe to give up Russian experimentations with the social forms?
Many questions to follow, if to look from the future.
What if "people" is not about Russian nation, but about ALL people? Did the communists already try it? Russia went all the way into this "internationalism" -- the marxism didn't recognise "nations"... Trotsky died waiting for the World Revolution. No countries are in the postmodern reality. The Soviet Era was the extreme expression of POMO. Russia's position today is the post-postmodernism. Of course, they are confused, but this is main feature of POMO -- total relativism. Do they know what will come to them when Russia indeed catches up with America?
... "нация сократила себя до социального низа, а социальные низы разных наций сложились в одну нацию." M. Epstein So, why can't we do what was done by Christianity?
If Epstein is right than we have to declare the end of Russian Intelligencia as well. "Russian Intelligencia" -- not "Intelligencia" (the term is very Russian, not anything like "elite"). [ только в России абстрактная способность ума стала обозначением целого социального слоя, который со страстью предался занятию обобщения. ]
"Оказывается, народ, и интеллигенция, при всех своих расхождениях, составляют одно целое: (а) живущее общинно и (б) мыслящее обобщенно[2]." Epstein (Plato and kings-philosophers). ...
I have to come back to this page, not the realisation I (or today's Russia), we both, have nowhere to run, defect, escape...
except for cyber-space.
I have no Pushkin page...

SOME CHAPTERS from the book in progress....

[ date -- long ago ]
If you want to see a developed site, go to HIM

The old page, started at the time when I was young and didn't know that Spree server doesn't care about me. Now I am old and have many other sites and pages and I keep the pages here only because I have no time to move them out. The African Book (HIM) is at http://www.angelfire.com/ak/sellassie, Film Page and Theatre with Anatoly. Strangers, go there, this place is more dificult to keep up -- perhaps because it's promiced the "unlimited" space.

---

DIARIES

Thoughts in English

...

The American Book is a mess. It still has no shape. Originally, I thought that I will follow the natural chronology -- my defection in Italy in 1980 (what a nice, exotic opener!), my years in New York and New England, when I tried everything -- I had a theatre, a gallery and a Russian Daily financed by the mafia (I had so many business, because they were failing one after another rather quickly). Oh, there were plenty of story. My fight with the US government for a citizenship (I was a member of the party in Russia. I tried again in Virginia with GOP and failed again) -- interesting? And I was teaching all that time in many places. That's how I ended up in Alaska as a department head and a Fulbright fellow in Russia. Of course, I was an American!
An American professor and an American partner in the joint-venture in St. Petersburg.... The problem is that I have no time for the stories. I write about thoughts. I have too many of them. I miss the sensors and editors I had in Moscow. It were wonderful arrangements! Freedom is a curse -- I write anything that comes to my mind! And my mind is completely out of control.

I hope that the webpages could discipline me. After all, it's a public space. I will put out the texts I work on most. I have no pictures for this site, go to my other locations....

Alright, I just lost forever everything I wrote for the past twenty minutes. Electronics make morbidity obvious. Those homes on web -- I can choose the address and the style of the house, and it's free! I have to have a name and password, the key to enter. Who is virtual -- the home or me? And it's listed as property! I knock at the door of my home. Why can't I enter? No, I am talking about my own self, my soul, my mind.

Russian Pages: пьеса по-русски. Или пьесы? История одного дня в 1994 году превратилась в две пьесы - первая от лица сына, вторая - отца.

Не помню, как появилась эта страница - я хотел попробовать hypertext writing. Одна версия книги линеарная, вторая, здесь, из многих электронных страниц. Так как-будто у меня вся жизнь впереди и времени полно.

Diary is between Plays (new and in Russian) and webtexts, which are in English. Son is me, of course. In Part One, and Father in Part Two (Spring Break). Why in Russian? I don't know yet.
Everything I write is a diary.

I write only about myself.

@1998-2003 Anatoly Antohin *

filmplus.org *

* home * about * guide * classes * advertise * faq * contact * news * forums * mailing list * bookstore * ebooks * search * calendar * games * polls * submit your link * web *
bar.txt : история * СССР * Запад * РУ * anatoly.groups.live.com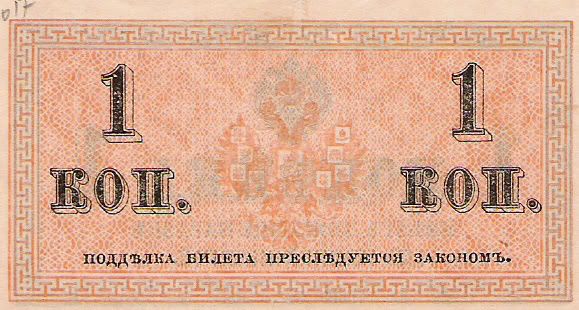 ©2009 - 2006
RUSSIAN HISTORY amazon
Lijit Search
newrussian.org: "новый русский" + my russian yahoo & videopage

home: appendix * links * biblio * books * glossary * references * notes * list * new * русский дневник * father-russia * keywords * video * map * store * 2008 : my library books.google.com * my live.com/RU
End Notes : profile.to/anatoly + anatoly.groups.live.com